Whether it's for a week, a day, a glass or a meal – when the time is right, experience the Napa Valley Spirit for yourself.
Napa Valley Restaurant Week
January 21–30, 2022
Celebrate Napa Valley's agricultural bounty, talented chefs, and world-class cuisine for
10 days of delicious discounts
Napa Valley is 100% open and welcoming visitors. Per county mandate and to help protect visitors and residents, masks are required in indoor settings regardless of vaccination status.
Towns & Regions of Napa Valley
Yes, there's more to Napa Valley than just Napa — we have 5 distinct towns and 4 regions for you to dine, shop, sip and stay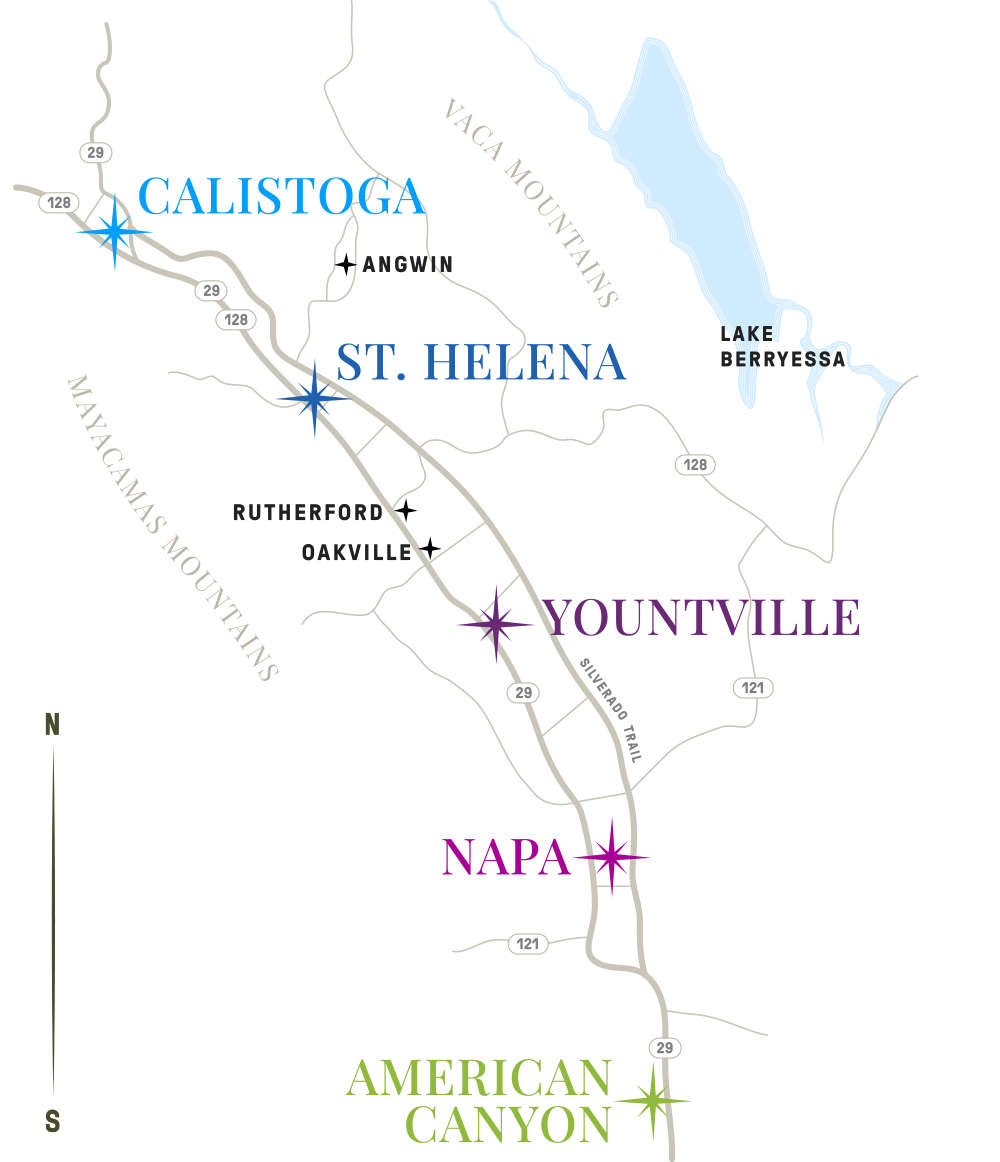 Napa Valley is such a beautiful part of the world. Everyone is warm and friendly and as you drive to the wineries through the valley and up into the mountains, you know it's a special place.
Kathy
St. Louis, Missouri
Napa Valley is heaven on earth... or at least in the same zip code for sure!
Terry
San Francisco, California
FAQ
With hundreds of wineries and miles of the valley to explore, we want you to know there's no wrong way to enjoy Napa Valley

Plan Your Trip to Napa Valley